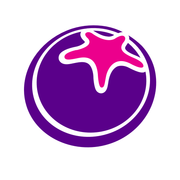 KERFUFFLE OF THE DAY
Viewed by 582 People
Starberry
Starberry is a decentralised full-stack digital agency with a core focus on offering effective lead generation campaigns with a healthy ROI to the whole property vertical. We offer Brand strategy, Website,...
What is kerfuffle?
To put it simply, kerfuffle helps estate agents discover new suppliers and we help suppliers discover new customers. We offer a simple search mechanism, detailed supplier profiles, authentic user reviews and best in market deals to help kick-start great partnerships.
View our brochure
Why use kerfuffle
Whether you're an estate agent looking to onboard new suppliers, or a supplier looking to generate more business, kerfuffle has a lot to offer you.
Save time
Browse by category, company or issue and make an instant enquiry
Save money
We're constantly negotiating new and exclusive best in market deals
Make the right choices
Use our detailed profiles and authentic user reviews to pick your perfect partners
Reach new customers
Get access to thousands of kerfuffle club members
Generate new leads
Leverage the power of your fan club and their reviews
Promote new products
Quickly and simply promote new products by updating your page and offers